This Just In: Trending Products of 2019
Regina George's mom from Mean Girls said it best, "Soooo….what is up? What's the 411? What has everybody been up to? What's the hot gossip? Tell me everything. What have you guys been listening to? What are the cool jams?" That's right – we're talking about the hottest trending products to look out for in 2019. Why should you care about the top products for 2019? Incorporating these products into your ecommerce space can get you ahead from the pack while increasing you sales growth. Even taking parts or themes from these products can increase your brand's relevance.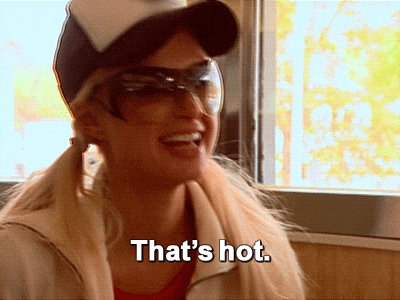 Shapewear
In fear of the corset coming back into fashion, I am a little hesitant with shapewear being the top trending product of 2019. By 2022 this niche market is expected to gross $5.6 billion in sales. What used to be considered an undergarment has now transitioned into everyday wear. That being said, bodysuits are also becoming more popular with Gen Z-ers. Why the big push for shapewear? There is a large spectrum of shapewear types to entice various types of consumers. This spectrum includes lingerie, spandex, leggings, bodysuits, and more.
Men's Plaid Shirts
It's safe to say that plaid is the new black, at least for this year. Google Trends reported that in September 2018 shoppers became increasingly interested in plaid shirts. Looking at past years we can see a steady increase in interest over time.
Shopify blogger Nicole Martins Ferreria remarks, "The best thing about selling plaid fashion products is that you can create a standalone category in your fashion store called "Plaid," or adopt the trend subtly in your collection of shirts."
Athleisure
The best part of athleisure is the versatility and multi-usage ability of this trend. Athleisure extends its reach into leggings, sports bra, tank tops, headbands, and sweatpants. This wide variety of clothing can be expanded into an already established clothing label or introduced as a new brand tailored specifically to athleisure, much like Outdoor Voices.
Travel Accessories
With Instagram accounts booming with catchy travel pictures and videos, the digital nomad has become an important customer persona. Travel accessories have become important products to travelers. Trendy items like scratch-off world maps, GoPros, and carry-on luggage have caught the eyes of many consumers.
Automotive Accessories
According to Global Market Insights, Inc., the automotive ecommerce industry is expected to surpass $30 billion by 2025. Trends show the automotive aftermarket industry to grow in both business-to-business (B2B) and business-to-consumer (B2C) marketplaces. And by 2025, the global ecommerce automotive aftermarket will generate a demand for more than 1 billion units. Interestingly, the average age of a car is about 11.33 year while the growth of this number has increased more than 10% in the past five years. So why is the digital market growing if consumers are holding on to their cars longer? It's actually because older care makes require more repairs and maintenance, thereby necessitating more aftermarket parts.